In Memory
Bill Conn VIEW PROFILE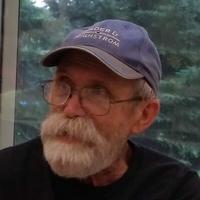 William "Willie" Conn, age 69 of Trego, WI, went peacefully and freedom of pain on Monday, October 12, 2020, with his wife, Carla, his sidekick, Kiaser, and his siblings by his side.
Willie was born on May 27, 1951, in Shell Lake, WI, the son of Charles and Della Conn. After high school graduation, Willie went to trade school, where he earned his qualifications in telephone construction. For 20 years he worked for Butterfield Cont out of Missouri: Able to go to many different states. Then Willie worked for 20 years for Tjader and Highstrom in New Richmond, WI. Willie enjoyed fishing, hunting, ATV riding, watching the good old westerns, and hanging out with all his family.
Willie is survived by his wife, Carla, plus his watchdog, Kiaser; his brother Keith (Lynda) Conn of Trego, WI; two sisters, Pat Visger of Spooner, WI, and Rose (Terry) Remington) of Bloomington, MN; sisters-in-law Debra (Roger) Leese of Davenport, IA, and Sherry Sheridan of Phoenix, AZ; brother-in-law Gary (Marsha) Shingledecker of Muscatine, IA; and many nieces and nephews.
Willie was preceded in death by his parents, Charles and Della Conn; his sister, Cheryl Holmquist and his brother-in-law, Jerry Visger There will be a Celebration of Life at the Spooner Funeral Home on Tuesday, October 20, 2020, from 4:00 to 7:00 p.m.
Please – no flowers or plants as per Willie's request.
Click here to see Bill's last Profile entry.